The TTPL
Study
The 10-year longitudinal study of the transition to and through professional life of Nurses.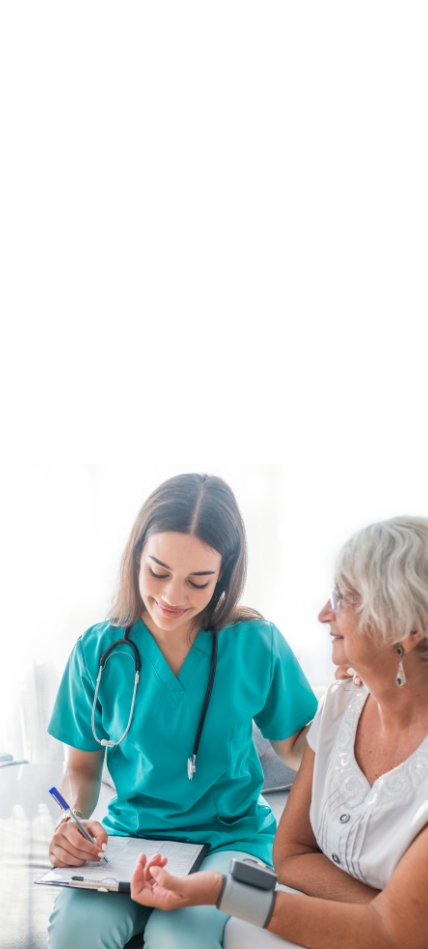 The demand for registered nursing professionals has never been greater. A rapidly aging population with more complex health issues, health inequities, increased need to address the social determinants of health (SDOH), poor health outcomes, mental and behavioral health issues, a shift in the healthcare paradigm, and the COVID-19 pandemic have stretched the healthcare system to the breaking point.
The nationwide nursing shortage persists in part due to high turnover, transition to practice shock, incompatible personal and professional fit, and decreased retention rates for newly graduate nurses.
The COVID-19 pandemic only exacerbated the nursing shortage as many nurses exit or contemplate leaving the profession. Additionally, it is imperative that the nursing workforce reflects the diversity of communities to ensure culturally competent equitable nursing care is delivered.
In this 10-year longitudinal study, tekMountain endeavors to understand why—by uncovering the challenges and opportunities faced by an individual nurse along his or her transition to and through professional life (TTPL), and by making the individual the primary stakeholder.
The study will examine
six critical components
of an individual's journey through
his or her
nursing education and
professional life:
Self Discovery
Self Discovery
What does the student know about him or herself? How do they see themselves today and in the future?
Professional Discovery
Progessional Discovery
What is their desired professional path? How have their clinical and academic experiences influenced their decisions?
Gap Analysis
Gap Analysis
What are the gaps in their skills and knowledge as it relates to their desired?
Gap Closure
Gap Closure
What steps will they take to close those skills - and knowledge-gaps to complete their education and improve their transition to professional life?
Transition Analysis
Transition Analysis
What does the student know about him or herself? How do they see themselves today and in the future?
Steady State Analyssis
Steady State Analyssis
What conditions promote long-term retention, or turnover, after the new graduate nurse has reached a professional steady state? What influences the professional to stay and grow at one healthcare facility, or to seek out new opportunities at a different facility?
By identifying and addressing issues
and opportunities in these six stages,
we hypothesize that:
The industry will have nursing professionals more prepared to transition through their professional journey.
The study data and results can be used to create a system that identifies a mutually beneficial FIT between the individual nurse professional and the healthcare system thereby reducing turnover and increasing nurse retention.
By better understanding variables contributing to turnover and retention, academia and industry will partner creating a stronger workforce of new graduate nurses to positively impact quality healthcare outcomes.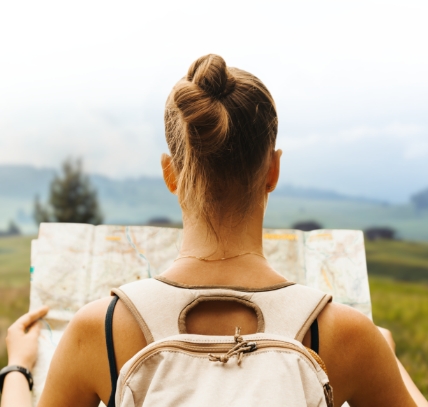 How can an organization or individual
get involved in the direction of the study
and have a positive impact on the industry?
TTPL Study
Leadership Committee
A select group of individuals that will have complete oversight over the study, determining the overall direction of the study and the actions that will be taken based on study learnings. This committee will be comprised of a combination of CastleBranch leadership and recognized industry leaders representing the academic, healthcare, and nurse professional verticals. Participation will be limited to 7 individuals.
TTPL Study
Advisory Council
The council will act as a body of industry stakeholders, providing insight into the "voice" of the industry, highlighting the predominant issues facing the nursing profession, thereby ensuring the study's ongoing relevance. The council will be a multifaceted coalition representing nursing education, healthcare settings, industry associations, government/public policy, students, and practicing nurses. Each area of focus will be made up of 6 recognized leaders/experts in that particular discipline. Within each group, one individual will be selected to represent the discipline and sit on the TTPL Advisory Council.
TTPL Study
Research Team
The study will be designed and executed through a select group of subject matter experts. This team will include the following areas of expertise:
Academic/Professional — representation from nursing education and academic research that includes practical experience in nursing, delivery of care, and nurse management.
Data Science — a team expert in the formulation of longitudinal study design, survey execution, data collection, and analysis.